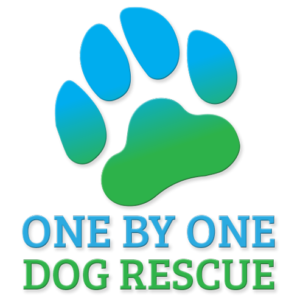 ---
Our Mission:
To find loving and forever homes for dogs that would have otherwise been euthanized at Miami Dade Animal Services while enriching the lives of families with a furry new addition.
Who We Are:
One By One Dog Rescue, Inc. is a small 501c3 nonprofit organization based in South Florida. We are dedicated to rehabilitating, training, and loving dogs that have been unloved, mistreated, and abandoned at Miami Dade Animal Services. When our dogs are ready, we put them up for adoption.
We rescue all types of breeds, and all dogs must pass a temperament test. This means the dog must be people & dog friendly as to our knowledge and based on the observations we have seen. Any type of aggression disqualifies the dog for our rescue. Currently, we do not receive the funding to provide dogs with extensive medical treatment.
One By One Dog Rescue is run entirely by unpaid volunteers and operates through a foster network. All of our rescued dogs are placed in loving and supportive foster homes until they can be placed in their new forever homes. We are a very small rescue (with limited, to no funds) and can only take in a handful of dogs at a time.
Despite this, our rescue has been having some success. Since 2012 we have saved more than 200 dogs. The average adult dog foster keeps a rescued dog for about a month before being placed, while the average puppy foster keeps a rescued dog for 2-3 weeks.